In the recent past, Gurugram has grown from being a quiet, remote locale to a buzzing aspirational destination for
India's millennial. Additionally, the onset of the millennium was when the transformation began in fullswing.
This is why the city was bestowed with the title 'Millennium City'.
In the midst of all the infrastructure and lifestyle development taking place in Gurugram emerged the township of
DLF5. In fact, it's more than just a township - it's a city with its own civic and social infrastructure. Life is complete
at DLF5, with the best of Gurugram placed right at your doorstep and the peace of seclusion enveloping
your home.Discover a tranquil haven, in the heart of a bustling city, just off Golf Course Road.
In DLF5 is nestled The Crest – six stunning towers that offer an exquisite lifestyle.
Here are 3 reasons you'll love living at The Crest in DLF5: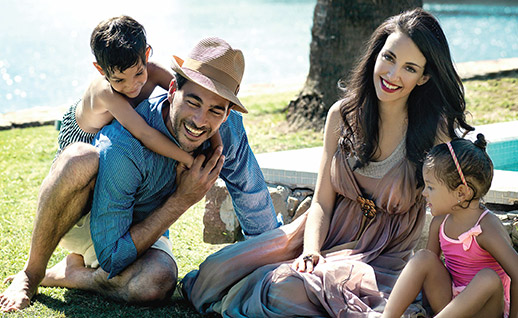 1. Live the good life
DLF5 is the epitome of luxury, with multi-cuisine restaurants, sports and fitness facilities and a host of leisure opportunities. It offers recreation for every member of your family.
I. Malls - DLF5 has its very own mall, so you never have to venture out into the city to meet your needs.The South Point Mall is home to entertainment, dining and shopping avenues and over 70 lifestyle brands
II. Dining - It's a world of joy for every foodie. DLF5 is home to cafes, fast-food restaurants, ice-cream parlours and so much more. Find a solution to every food craving
III. Sports and fitness - Indulge the sports enthusiast in you at DLF5, with a tonne of facilities such as tennis courts, squash courts, gymnasium, table tennis and swimming pools. It is, in fact, home to two massive golf courses
The Crest offers upper-crest living with lush greenery,
plenty of fresh air and natural light to top it all.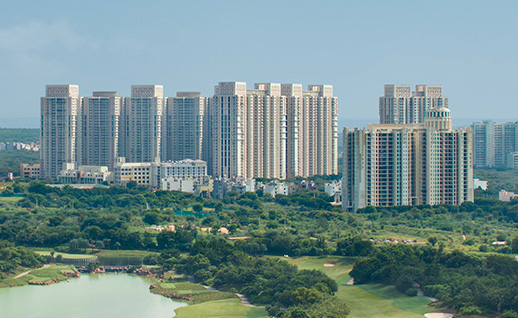 2. Infrastructure development
DLF5 has become the centre of the city due to its top-notch infrastructure comprising world-class flyovers, a network of arterial roads and underpasses including:
I. The DLF-5 underpass - Built along the renovated Golf Course Road, it is a Rs. 600 Crore project that is set to reduce travel time from Delhi border to Golf Course and nearby areas, benefitting around 1.5 million commuters
II. 'Ch. Raghvendra Singh road HUDA' - a world-class expressway that connects the NH-8 and DLF Cyber City to DLF5 and beyond to Sector-55/56 Rotary. Its upgrading has been undertaken by DLF and HUDA to aid commuters, ease traffic and introduce seamless connectivity
III. The Rapid Metro - it doubles the benefits of residing in DLF5. It is a fully elevated rapid metro transit system for the commuters and citizens of Gurgaon, Haryana, initiated by IL&FS
IV. The DLF5 community is also blessed with 24X7 power back-up.
The Crest is placed at the heart of DLF5, benefiting from the presence of flawless infrastructure.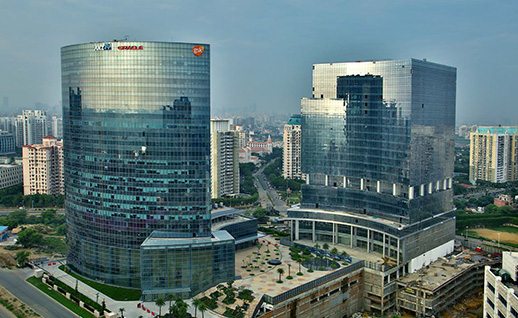 3. The nerve-centre of Gurugram
DLF5 is the nerve-centre of the city due to the presence of several corporate giants.
DLF Cyber City is the first name that comes to mind when you envision DLF5 as the nerve-centre. It is India's largest integrated business district, and the hub of several of the top Fortune 500 companies. Some of them include:
I. Pepsi
II. Shell
III. Philips
IV. Hewlett-Packard
V. Ernst & Young
VI. LinkedIn and so much more
The Crest is located less than 25 minutes away, ensuring the perfect work-life balance.
DLF5 is a constantly evolving community and the address to be. One of its most beautiful developments is The Crest, with residences and penthouses designed to inspire life, and art. Want to live the magnificent life? Then explore the project!